Work, school, and a hectic schedule are the norm for most of us throughout the year. You fly through December, and suddenly you have much more time after Christmas. You could take this time to sit in a comfy chair and eat cookies, but your time could be better spent on winter break activities that give you time to reflect and not break the bank.
Although some of you may believe that Santa doesn't do much until Christmas, my year is jam-packed. I get reindeer in shape for their Christmas Eve flight, teach part-time at North Pole University, write STEAM books with Katie (that's Ms. Claus to you), and help the elves design and make toys for Christmas.
Full disclosure, Santa Claus needs rest just like everyone else. Thus, the sudden time off I'm getting during winter break is both welcome and challenging. To handle our downtime after the holidays, Katie and I have come up with fun, productive, and easy winter activities anyone can enjoy.
I'm sharing it with you in the hopes that it provides some inspiration for how you and your family might spend the upcoming winter break and create moments that really count.
The Best Activities, Places, and Games During This Winter Break
Most of Santa's favorite things to do during winter break can be enjoyed at home with children, whether toddlers, elementary school students, or teenagers.
Some of Santa's winter break ideas for families could also be a great way to start a new family tradition and make memories that will last a lifetime.
Moreover, some of these winter break activities are fun and easy and provide a fantastic opportunity to cultivate values such as gratitude, empathy, and kindness.
What to do during Winter Break at Home
Before I start another busy year, let me tell you how I like to spend my winter downtime.
Writing Thank-You Cards and Letters
One of my favorite things to do over break at home is writing thank-you letters to those who helped me during the busy holiday season.
Santa Claus has a lengthy list of elves and other helpers who make Christmas possible, and it's a joy beyond compare to thank them all.
So, I like spending quiet afternoons by the fire, taking time to acknowledge Katie, the elves, my university colleagues and students, neighbors, friends, and others from all around the world for making the most of the holiday season.
Children can make "thank you" cards for teachers, friends, and family members they feel grateful for. So, encourage your little one to recall anyone who helped them throughout the year. This could be a friend who helped with a school assignment, a teacher who got them interested in music, or a sibling who helps with chores at home.
You can also write "thank you" letters to grandparents, relatives, neighbors, and other people in your community with your kids. This will show them how to be grateful and kind to the people in their lives.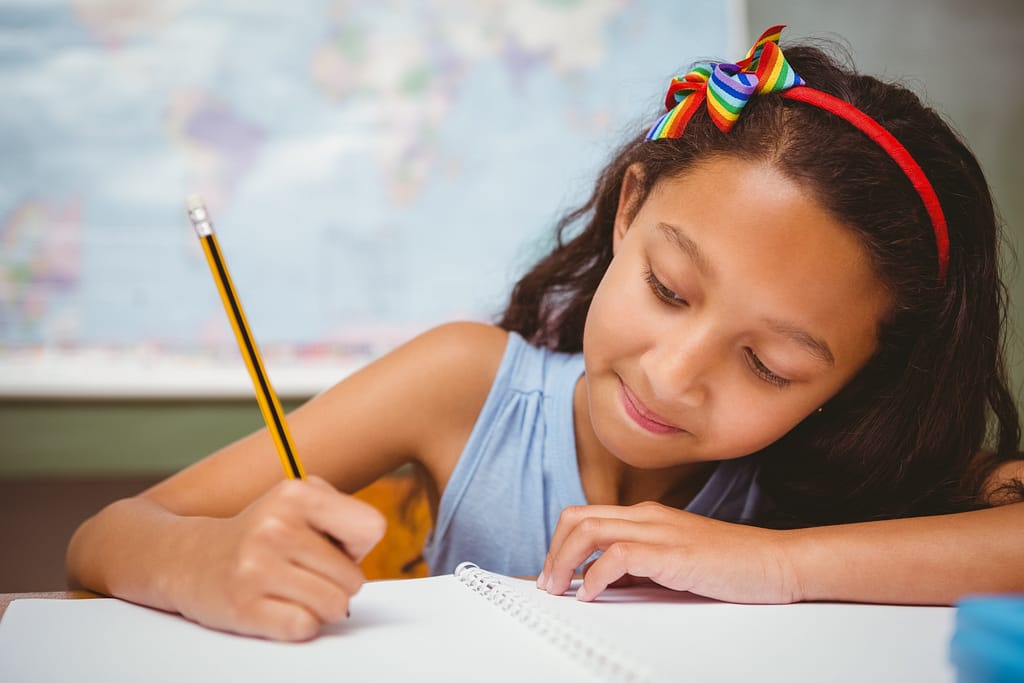 Winter Break Activities Outdoors
A winter hike, no matter where you live, is a fun way to stay active, get some fresh air, focus on the here and now, and improve your mood.
If you live in an area that allows for snowy fun, let's remember the all-important winter break activities of snowball fights, building a snow fort or the family joining in to build a snowman.
Additionally, time spent outside stimulates a child's natural interest in the world. Plus, the educational benefit of a simple walk may be enormous if the child takes the time to observe the world around them.
Katie and I like going on nature walks and creating images of what we see. At home, you may do the same thing with your children. Then, everyone shows off their work and explains why they selected that particular piece to work on.
Alternatively, tell a story about the scene or object your child produced. Encourage them to create a story, characters, and descriptions. This may be a great language exercise for increasing vocabulary, imagination, and communication.
Reading aloud to young children can help their language, literacy, and speech development. In addition, sharing stories with your child helps them learn to articulate their thoughts, feelings, and ideas.
Volunteer Work in Your Local Community
It's not just during the holidays that I look forward to spending time with kids and their families. All year long, Santa enjoys giving to others and making a difference in his community. Once a week, I read to kids at our local elementary school and help at the animal shelter, bathing, feeding, and walking animals.
There are a lot of folks that may have a particularly challenging time around the winter holidays. So, inquire with the community about how you can lend a hand and have your children join in on your volunteer efforts. Here are some volunteer opportunities and ideas for families during winter break:
Donate books to a local library.
Help a classmate who is having trouble.
Make fresh baked cookies for community helpers after the holidays, and have your kids help you bring them to their teachers, the nearest hospital, police station, or fire station.
Donate clothing and toys to a local shelter. Katie loves this good housekeeping idea as it's easy for me to tidy up my clutter throughout the house.
Run errands for a homebound neighbor.
Consider training your dog to be a therapy dog that visits hospitals and nursing homes.
Volunteering as a family has many benefits, including providing opportunities to practice empathy, connect, and work as a team. For example, one study shows that toddlers are happier when they give treats to others.
So, don't save your good deeds until the holidays. Giving to others is a year-round mood booster. Find things to do together as a family that everyone enjoys, and then go out of your way to be helpful and generous.
Taking Mindful Breaks Throughout the Day
The holidays can be stressful because of a busy schedule, travel, family gatherings, gift shopping, and money worries. However, mindfulness exercises can be great to do over the break at home and start a new self-care habit.
Katie and I practice mindfulness daily to take mental breaks, focus and regroup.
We enjoy simple everyday activities like sipping tea because they allow us to practice mindfulness and gratitude. We each select our preferred tea, settle into a comfortable chair, and contemplate our many blessings. During this time, we reflect on the many things we have to be grateful for, including the places we have traveled, the wonders of nature, and the wonderful people in our lives.
According to research, regular mindfulness exercise can improve focus, boost happiness, and help relieve stress.
If you teach your kids healthy habits when they are young, you are setting them up for a healthy life when they are adults.
Most children rarely get a chance to "switch off" because they are always learning, doing extracurricular activities, and using technology. However, mindfulness helps kids pay more attention to what's happening now, calm down, and be in a good mood.
Staying Physically Active
Santa, too, needs to keep in shape. Remember that jumping down the chimney and hauling that large sack requires strong muscles! Walking, running, swimming, and cycling are some of my favorite ways to stay fit. Remember that snowball fight I mentioned earlier?
However, remaining physically active benefits both the mind and the body.
According to many studies, physical exercise increases the brain's production of "feel-good" neurochemicals, which in turn leads to increased happiness and decreased anxiety and stress.
So, make an effort to maintain your regular workout routine throughout the winter break. Maintaining a regular workout schedule can help you stay healthy, happy, and calm during your winter break.
Enjoying Creative Activities Together
Creative activities help me stay spontaneous and inspired. Other activities such as painting, dancing, and writing help me focus, express my deepest thoughts and feelings, and keep me in a good mood.
I love painting and coloring, as colors are often used to communicate feelings.
Green, for example, represents nature and tranquility and can help you unwind. Similarly, blue is associated with calmness, whereas yellow is associated with life force and optimism.
Red evokes action and strength, while orange represents confidence, perseverance, and physical power. Purple signifies knowledge and grace, and black represents richness and sophistication.
Also, activities such as music and dance, drama, art, and craft are great for children regardless of age, as they promote emotional expression, boost creativity and communication skills, improve problem-solving skills, and teach patience and perseverance.
Places to Go During the Winter Break
Winter break may be an excellent time to travel as a family or to see family members or close friends.
Going on a Family Trip
Many people consider traveling with family one of the best ways to spend a winter break. Mrs. Claus and I enjoy traveling as it helps us relax, strengthens our bond, and offers endless opportunities for learning and fun.
You don't have to travel to a great destination for your family trip to be educational, relaxing, and fun. Even a trip to a neighboring town, mountain, or nature reserve is an excellent opportunity to make many great memories that will last long after winter break ends.
Even when we aren't traveling, Mrs. Claus and I like spending time outside and taking in the surroundings. If the weather permits, we visit a neighboring nature reserve, spend the day by the lake, or have a picnic.
So, here are a few Family Trip ideas from Santa:
Take your children fishing or spend an afternoon in a park. These can be excellent winter break activities for elementary students.
Set up a game in nature where your kids can learn how to make a fire, build a shelter, or name different plants.
Visit an animal farm and observe how animals spend the winter. Farms are also ideal for learning about the seasons and the natural life cycle. Write or sketch about what you witnessed and share your thoughts.
Visit your loved ones. Winter break can be a fantastic time to spend time with family and friends.
Visit a Museum or Botanical Garden
Educational and entertaining trips to museums, gardens, galleries and scientific centers are great opportunities for the whole family to expand their knowledge and spend quality time together during their winter break activities.
By taking your children to museums, planetariums, art galleries, and nature reserves, you can have a great time as a family while simultaneously instilling a love for learning in your children.
Katie and I enjoy spending a few days during winter break discovering the local history, culture, animals, and plants. When we visit a museum or nature reserve, it inspires us to try new hobbies, learn new things, and gain valuable skills.
Playing Winter Break Games
Board games are an excellent way for adults and children to bond together. In addition, the old-school board games we used to play as kids are a perfect way to inspire children to learn and develop.
What's better than spending a cozy winter night at home with loved ones, playing your favorite board games, and munching crispy popcorn?
These brain games may bring hours of enjoyment and fun. But that's not all. According to research, brain games can help protect cognitive function and keep your brain sharp. Furthermore, board games enable young people to understand and practice following rules. Games can be a great way to educate kids on how to get along with others, cooperate, and follow social rules.
I love puzzles, chess, and riddle games. Mrs. Claus and I like hosting friends and neighbors and organizing a riddle tournament. It is an excellent opportunity to connect with people we care about, laugh, and relax.
When we play a board game, it makes us want to work hard to reach a goal. This behavior activates endorphins, brain chemicals known as "feel-good hormones," which cause us to feel calm and happy.
Similarly, laughter, according to research, boosts brain function. It also promotes the production of endorphins, improving our mood, optimism, and sense of bonding. Also, endorphins' soothing effects increase feelings of safety and closeness, encouraging sociability, empathy, and compassion.
Wrapping It Up
The winter season is ideal for spending time with family, reflecting, and relaxing. Unfortunately, we are so accustomed to our hectic daily routines that we only sometimes know how to pause and take a mindful break, which is essential for our mental and physical health, happy relationships, and overall well-being.
Hopefully, Santa's tips for managing downtime during winter break at home could help structure your time with family and provide many fun, learning, and bonding opportunities.
What activities do you usually do in winter? Let me know in the comments section below.