While my elves are busy wrapping presents and loading them into my sleigh, I wanted to take a moment to try to answer a question many of you may have: why Santa Claus gives gifts?
Gift-giving is a beautiful tradition that brings joy to the lives of our loved ones, especially the young. Nothing beats the sight of a kid beaming with excitement as they tear into their Christmas presents.
Why Santa Claus Gives Gifts: Where Does Santa's Story Begin?
Everyone knows that I live at the North Pole, where I train my reindeer, enjoy long conversations with Mrs. Claus by the fire, and read your letters while getting ready to fly my sleigh around the world again for Christmas.
However, the traditions of Santa Claus and gift-giving at Christmas began long ago.
So, let me tell you a story…
Saint Nicholas of Myra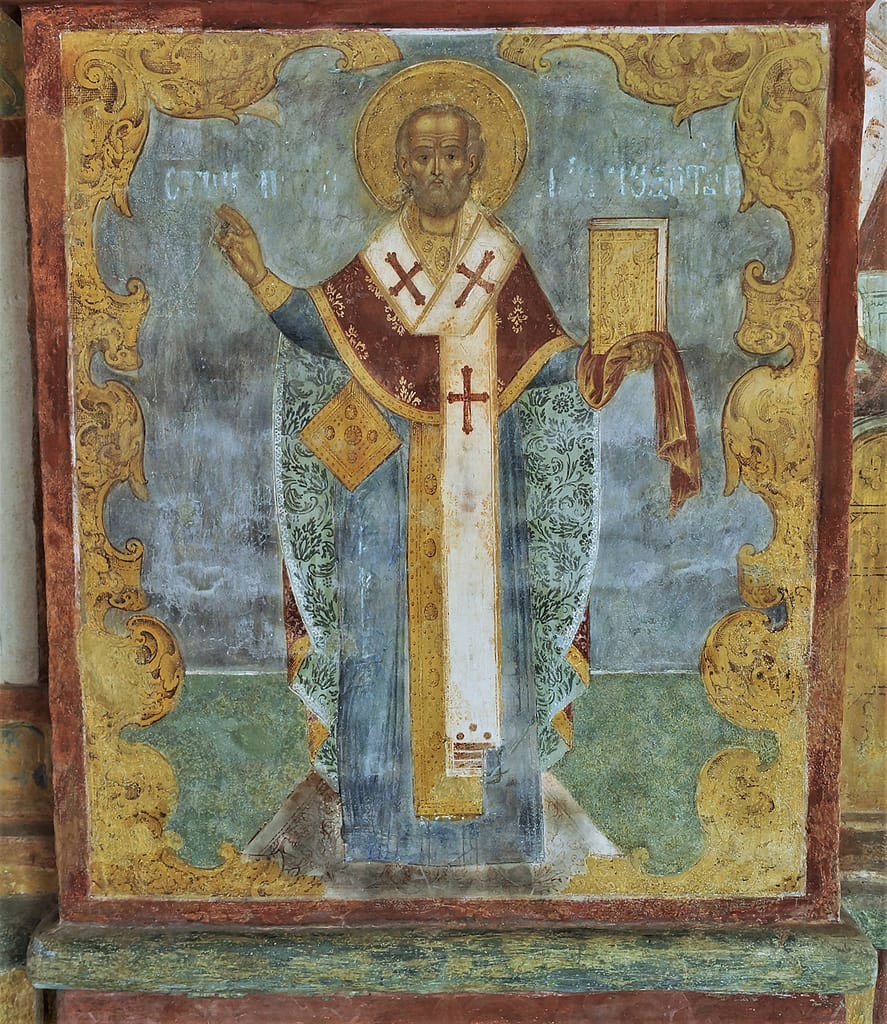 You may also know me as Father Christmas, Saint Nick, Kris Kringle, Papa Noel, Pére Noël, Weihnachtsmann, or by other names, depending on the part of the world you live in.
Whatever you want to call me, my origins may be traced back to the third century and Saint Nicholas, the patron saint of children.
By learning about St. Nicholas, you might discover why Santa Claus gives gifts.
Saint Nicholas is believed to have been born around 300 CE. He was a bishop in the early Christian church.
His family was from Greece, and he was from the Roman port city of Myra in Asia Minor, which is now Turkey.
A mythos says St. Nicholas was widely admired and respected for his astounding kindness and generosity.
His most famous deed was rescuing three sisters from slavery by providing them with dowries, gifts of precious jewelry, or money to be given to a future husband's family so they could marry. Because their poor father couldn't afford a dowery, St. Nicholas dropped gifts through the window for the girls to be married and avoid slavery.
He is also known as Nicholas the Wonderworker because his prayers are said to have caused many miracles.
Today, Saint Nicholas is known as the patron saint of children, sailors, people who are not married, and students in many towns and countries across Europe.
His well-known habit of giving gifts in secret led to the classic image of Santa Claus.
Gift-Giving in Other Cultures and Civilizations
Historically, Santa Claus is one of many who brings gifts throughout the holiday season. The tradition of giving gifts at Christmas dates back thousands of years to the Mesopotamian New Year's festival, Roman gift-giving during Saturnalia celebrations, and the Magi, or the three kings or wise men, bringing gifts to Jesus on the Feast of the Epiphany (Twelfth Night).
The Psychology of Gift-Giving
What we frequently overlook in the Saint Nicholas myth is that the presents he bestowed were anonymous. He didn't wait for someone to thank him. He gave selflessly.
So, now we have a better understanding of why Santa Claus gives gifts. But why do we give presents to others?
We give gifts for various reasons. Presents are commonly used as a way of showing love and devotion.
We give gifts to keep our relationships strong, using them to build, strengthen, or reestablish ties with other people.
Many gifts are given to help others with no expected return.
Explaining to your child why Santa Claus gives gifts may be a terrific way to start a conversation about empathy, selflessness, and generosity and to help your child acquire these essential social skills.
Make Charitable Giving a Family Activity
Children who grow up in households where kindness and generosity are the rules rather than the exception are more likely to grow up to be selfless. So, please encourage your child to donate toys they don't need anymore. Let them watch or help you (depending on how old they are) when you assist someone less fortunate.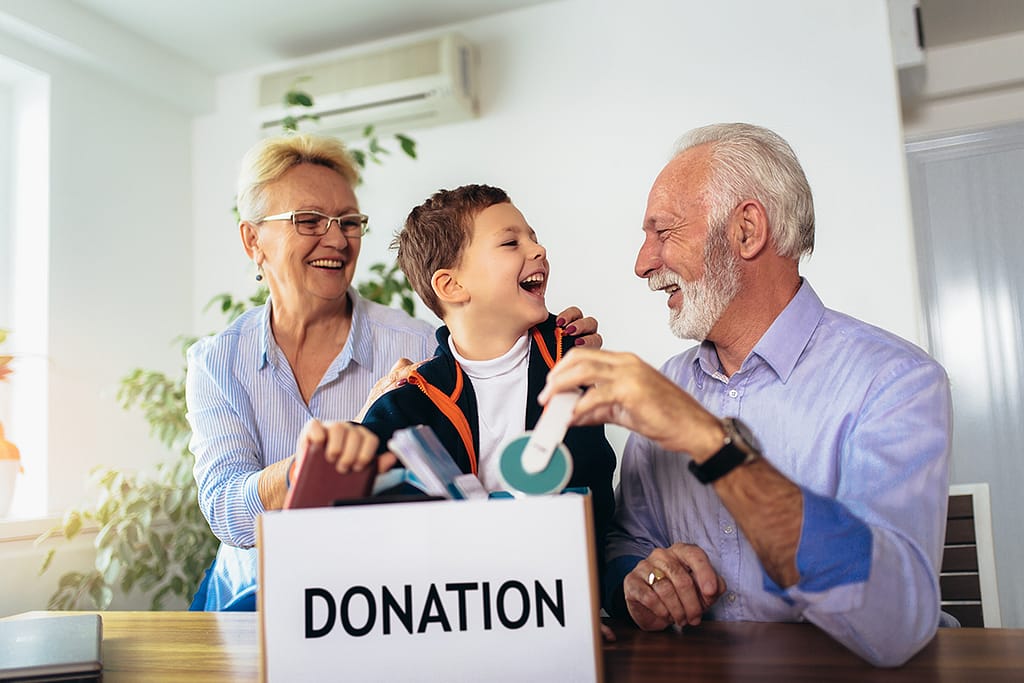 Foster Gratitude
Raising a child in today's "me first" culture may be challenging. Thus, telling a story about why Santa Claus gives gifts can teach them humility, selflessness, and compassion.
So, here are a few ways to do that:
Before they go to bed, ask your youngster to name three things they feel grateful for that day.
Encourage them to say "thank you" regularly.
Compliment others, and encourage your child to do the same.
Help them write a gratitude journal.
As your child's ability to express thankfulness grows, ask them why they are grateful for those things.
Encourage your child to send out "thank you" cards when they receive birthday presents.
Help Your Child Choose a Gift for a Secret Santa
A Secret Santa is a common modern-day gift-giving tradition based on the idea of selflessness and generosity. When you randomly draw someone's name in school classrooms or at work, you buy them a gift. When the gifts are given out, each person gets their own gift, but they don't know who in the group bought it for them.
This is also a fantastic opportunity for children to learn about the true values of gift-giving: appreciation, love, and altruism.
So, help your child choose a thoughtful gift for their Secret Santa exchange at school. Ask your child who they will be a Secret Santa for. Encourage them to talk about what they appreciate about this person and why.
Why Santa Claus Gives Gifts: Read Your Child Stories About Saint Nicholas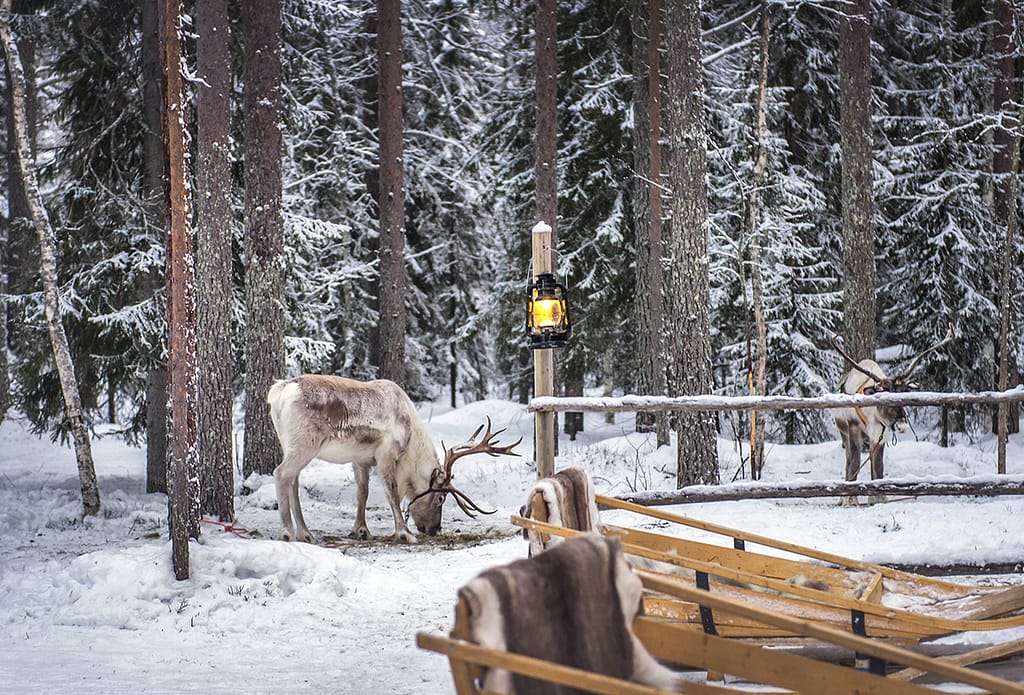 Children's stories about St. Nicholas may be an excellent way to promote charity and a love of giving in young children. While reading the stories together, encourage your child to ask questions and communicate their views and feelings.
Ask them to analyze the characters in the stories and their motives and to imagine themselves in their situations. This can be a great way to foster empathy and kindness.
A Takeaway from Santa
The message commonly passed down to children is that Santa soars through the air, doles out gifts randomly, and then disappears until the following Christmas.
But we might choose to embody "the Physical Incarnation of the Spirit of Generosity" by shifting our perspective and explaining why Santa Claus gives gifts to kids. We may utilize the story of Santa Claus to inspire children (and adults) to give to others because children experience being the receiver of unselfish generosity through Santa.
The between-the-lines tale of Saint Nicholas helps us understand why Santa Claus gives gifts. It tells us that it is not the presents we receive but the presence we bring that matters.
And the spirit of generosity doesn't have to end at Christmas but may be cherished and encouraged all year.
Best Wishes,
-S.